Tags:
corporate event
description
Entrance Decoration Corporate Event Macallan Four Season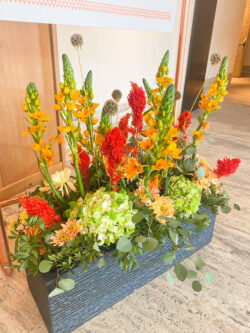 Entrance Decoration on the corporate event at the Macallan at the Four Season Astir Hotel. A welcome sign was placed at the bottom with an impressive flower arrangement in a ceramic pot. Flowers used for this decoration were green hydrangeas, salmon chrysanthemum, eucalyptus and scabiosa among others.
Let us guide you through the world of NEDA Decorations and design together your party or corporate event.
Contact us now to arrange a Skype meeting and our expεrienced team will be there to guide you.
Our stores: Thivon 503 Egaleo & Speusipoy 12 Kolonaki
Back to blog