Tags:
wedding centerpiece
,
wedding reception
description
Are you getting married and looking for the perfect centerpiece?
We gathered our favorite wedding centerpieces and we present them to you!
1. Tall Wedding Centerpiece
Tall flower arrangements usually are placed in tall vases or a metallic floral pedestal. It's the ideal choice for couples who want to give a glam touch to their wedding.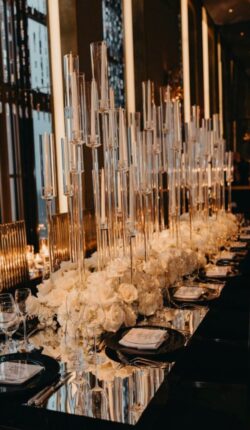 2. Low wedding centerpiece
This choice includes every centerpiece that has no height. It could be a vase with a flower bouquet, a floral arrangement or a glass tray decorated with different flowers.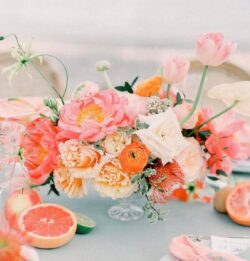 3. Flower Garland
The Flower Garland is usually placed across the table. This recommendation is suitable for couples that have access to long and narrow tables for their wedding reception. In combination with scattered candles, a highly atmospheric setting can be created.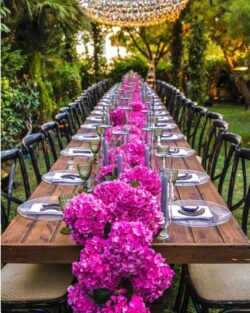 4. Hanging Decoration

Hanging Decoration is the ideal solution for every couple that wants to stand out and like a more eccentric result. Choose white or pastels color to tone it down or bolder colors if you want something even more impressive.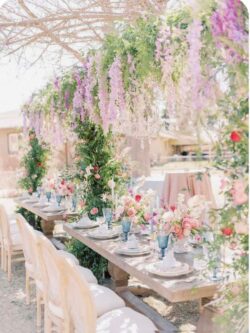 Back to blog