description
3 Wedding Trends we created in '22 and suggest for '23!
We present to you the 3 top Wedding Trends of recent years that remain No1 in our preferences. Get inspired by the ideas and the useful tips below and plan your dream wedding with us.
| Statement florals |
Don't hesitate to choose a flower like a bougainvillea and create a wedding theme with it. The flowers you will choose will have a primary role throughout the event from the ceremony to the church and reception decoration.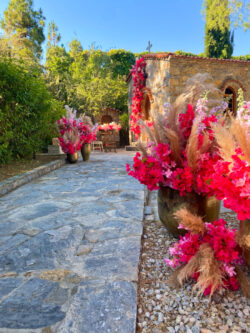 | Maximalism is back! |
After a period of social distancing, where most of the wedding that took place were noticeably small, we recommend to the couples who are about to get married to dare to exaggerate! So do not be afraid to choose bold and exuberant options.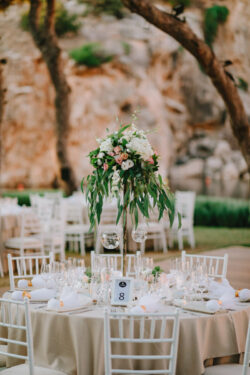 | Glam is glam & classy is always classy |
With white as the main color and minimal lines as the main feature along with some special lighting, the decoration can become absolutely impressive. Choose elegant candleholders, mirrors, flower arrangements for an aesthetic result. The pool decoration, if there is one, with clear jars and white candles will create an atmosphere and give a unique sight to your guests.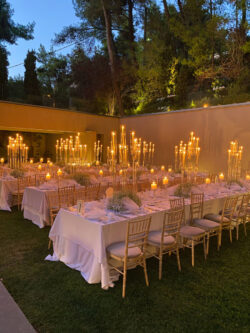 Have you seen our Blog?
Back to blog